View Daily / Monthly Traffic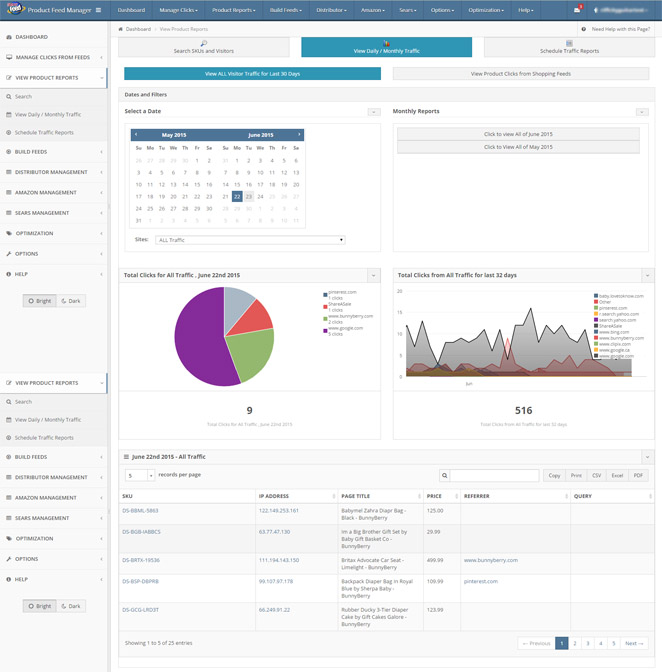 This section is broken into two groups, View All Visitor Traffic for last 30 days, and View Product Clicks from Shopping Feeds.
This allows you to select any specific day, and show all the traffic coming into your site. You can see the IP address SKU, referring domain and a search query (if the corresponding domain sent a search query. Under the monthly reports, you can click and you can view all the traffic for that month.This will show you only feeds you manage through Product Feed Manager, and ignore all other traffic. This report shows graphs of the date selected as well as traffic during the month overall.