Product Information Override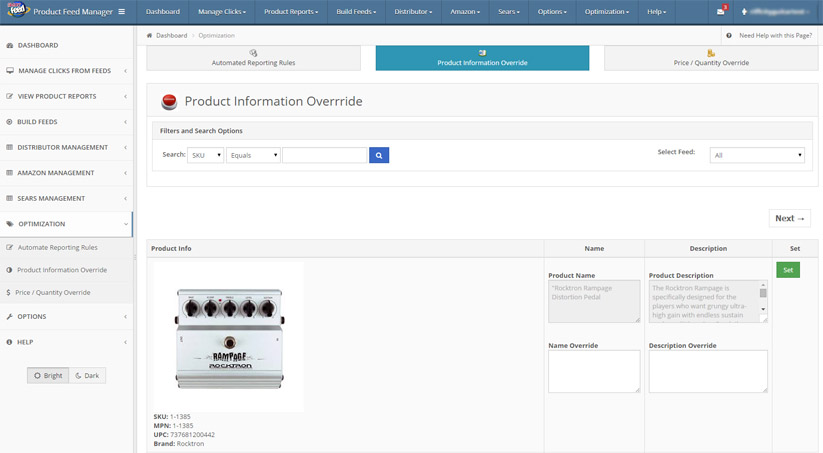 This section allows you to override your product names or descriptions as necessary to obtain a more proper description than what may currently exist on your website. You can override the name, the description, or both.
Searching for Sku
To change a title or description on a specific item, simply search for that sku in the search box and click on submit.
Feed Selection
By default, any changes made to titles and descriptions will apply across all feeds. You can however change this by selecting the feed to apply to on the top right. This may be useful if you only want to change titles and descriptions on only one feed, or to have different titles and / or descriptions across the shopping engines.
Setting your Entry
To set your results, click on the set button. When you do this, a red arrow will appear indicating this product has been set with new override information. To delete the override, click on the red arrow.